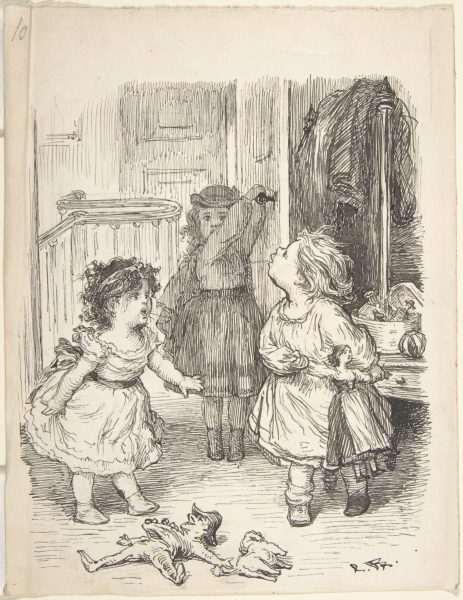 Lorenz Frølich, "Three Little Girls in a Room Arguing and Spitting", 1835-1903, Pen and black ink over traces of a graphite underdrawing, touches of white gouache, 18.7 x 14.5 cm, The Metropolitan Museum of Art, New York, Gift of Lincoln Kirstein, 1966, Accession Number: 66.576.10(11), Source
If you are interested in our services, please contact us. We are happy to discuss fees, scheduling, references or any additional information you request.
If you are represented by an attorney, please have your attorney contact us.
If you do not have an attorney or you need help obtaining legal advice with respect to your dispute, please contact your local bar association. Esquibel Communications Company is not a law firm. Therefore, we cannot give you legal advice.
Our mailing address is:
Esquibel Communications Company
2775 NW 49th Ave.
Unit 205 # 413 
Ocala, Florida 34482
You may also contact our professionals directly by phone at (305) 439-4285 or email at contactus@eccadr.com.
Our professional ethics require that we ask you for the names of everyone involved in your dispute so that we may ensure that we have no conflict of interest. As a result, we will ask you for this information when you first contact us. Once we confirm we have no conflict, we can then discuss the details of your dispute with you. Thank you for your understanding and assistance in this regard.